Sarah is phenomenal! She did our engagement photos, my bridal portraits, and our wedding! She takes amazing photos and is super sweet and professional. We will be using her for any professional photos we need in the future.
Sarah was so great to work with! The entire process through consultation, the wedding, and receiving the pictures ran smoothly and Sarah provided such quality work. I cannot get over how beautiful the pictures are and my family keeps complimenting Sarah on her work the day of the wedding as well as all the beautiful photos! I hope to work with Sarah again in the future!
Sarah was absolutely amazing! From the engagement session to the wedding, she went above and beyond our expectations on everything!!!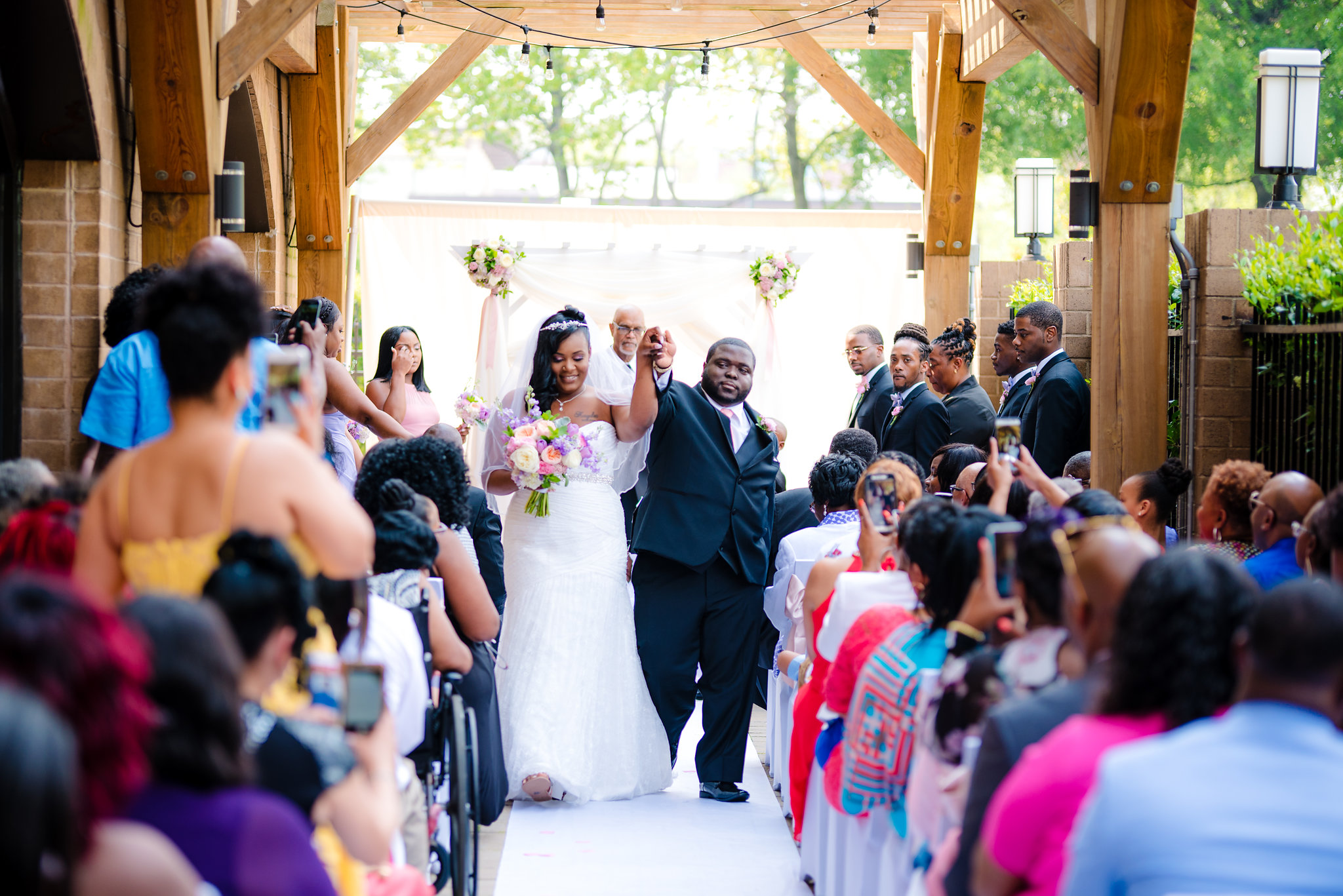 Sarah was amazing! What more can I say?? She photographed my wedding on 4.29.17. If there was anything that I needed she was right there to assist. She is very friendly and blended right in with our guest, and the pictures were AMAZING! I would choose her over and over again! Thank you Sarah, you are the best!
Sarah was fantastic for my wedding! I would recommend her to anyone! She's very personable and easy going. Sarah made sure to keep me updated throughout the entire day so that I had no stress.
I am so thankful that we were able to work with Sarah as our wedding photographer. Sarah makes you feel as though you are her best friend. She instantly put me at ease about how our special day would be captured. When our big day rolled around Sarah made the entire process of photographing it effortless and fun. She got our pictures to us very quickly even providing us with sneak peaks throughout her editing process. I cannot recommend her highly enough!
Sarah worked with us for both our engagement and wedding/reception photography. She made the engagement session comfortable and fun! The pictures were amazing. And when it came to the wedding day, she and her partner took the most wonderful pictures that we are still in awe over until this day. It truly seemed like they were EVERYWHERE at once to take pictures during the reception...their skill in doing so was awesome. We truly appreciate the flexibility and easy-going nature that Sarah had as she captured these very special moments in our lives. Thank you!
I could not be happier with Sarah. She and her team were prompt, kept everything running smoothly and went above and beyond to make the day perfect. I requested limited posed pictures with candids throughout the night and she absolutely accomplished this. The pictures turned out beautifully; I could not be happier.
Sarah was so fantastic to work with! All of her pictures are amazing and she really captures the beauty in candid smiles. We met six months in advance at the venue so she could see what our ceremony and reception would look like. She listened to what we were looking for in our pictures and they came out beautifully. During family portraits, Sarah and her secondary were friendly to everyone, direct on how they wanted lined up and positioned, and efficient with the shots. My husband and I are so happy with the final photos! Every one of them could be on the cover of a magazine.
Sarah and her team were the perfect choice for our wedding photography. They were punctual, professional and very polite. We were very impressed with the amount of detail that Sarah's pictures captured of our special day. She also has great prices for her services! She is very personal with her clients and really helps to ease the nerves of a photoshoot! I highly recommend her for any photoshoot but especially weddings.
Oh where do I even start? I found Sarah on Thumbtack and gave her a call. I immediately knew she was not only a good person but also knew what she was talking about when it came to photography. She came out and did our wedding and the pictures made me cry looking through them! She and her team caught all the funny and special expressions throughout the day and she was such a fun person to work with! I'm so thankful I went with her and had the opportunity to meet such an amazing person. If you need a photographer, you don't need to look any further! She kept things flowing and kept us on schedule (not to mention helped us figure out exactly what we were doing half the day). Thank you, Sarah!!! You are the best and I truly can't wait to get to use you again for any pictures we need in the future!